Performances and Events of 2018
Echigo-Tsumari Art Triennale2018 of Official events
The Hong Kong Academy for Performing Arts Presents "On Harmony As Such and On the Harmony of Men"
Cantonese Opera is one of the traditional Chinese Xiqu in Hong Kong. This is an original performance accompanied by a Chinese percussion, with the original music played a string quartet. After the live performance, there will be a documentary showing the making-of this project.
Cooming Soon.
Sample / Shu Matsui's " The Treasured Son "

which won the Best Drama Award at 55th Kunio Kishida Awards will be performed with new casts outdoors, blended with the woods, rivers and fresh air of Echigo Tsumari.
Cooming Soon.
Neon Dance "Puzzle Creature"
photo:Tsukasa Aoki
This production created by Neon Dance, an internationally acclaimed dance company, was inspired by the works from Shusaku Arakawa and Madeline Gins, which their source of creativity comes from the American author Helen Keller. The production features dancers using both English and Japanese hand signs, music and lights from multiple directions, and many more effects that stimulate our senses which creates an unique language without words among the viewers. Whether you have any disabilities or not, this production will reach out to you from multiple directions and you will be making connections with the performers before you know it.
Cooming Soon.
Baby Pee "The Merchants of The Land will Embrace The River"
photo: Takayuki Matsuyama
Theatre production based on the land and the history for Echigo Tsumari from the perspective of riverboats,,, once the most popular local distribution method. There are two parts to this production, "The Village" and "The City" and the troupe will perform as they tour around the field. They will recreate a dynamic story once occurred in this quiet land where many people, animals, religion and art traveled across.
Cooming Soon.
---
To Purchase Tickets
e plus (available to purchase from mid July)
http://eplusjp(search word: 大地の芸術祭)
At the local ticket booth
located at Echigo Tsumari "Kamigo Clove Theater", Art Field Information Centers ( located at Tookamachi Station, Matsudai Station and Tsunacho-Owarino), Echigo-Tsumari Satoyama Museum of Contemporary Art "Kinare", "Nou-Butai" in Matsudai, etc.
---
List of past participating artists
<summer 2015>
Sample / Shu Matsui "Hensel and Gretel – I won't go to forest anymore."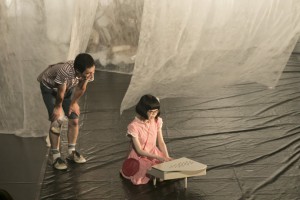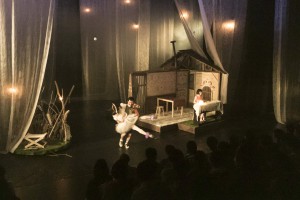 Photo:Akihiko Okada
Nibroll "Real Reality"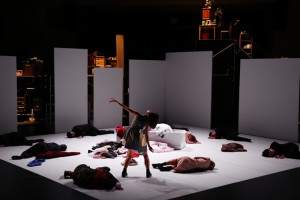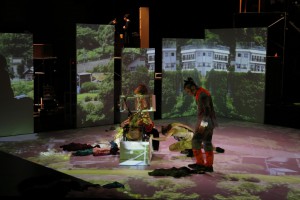 Photo:Ayumi Yanagi
Yubiwa Hotel "Heavenly Love III"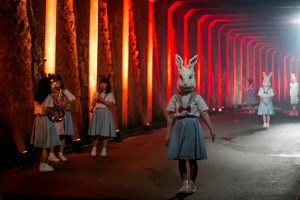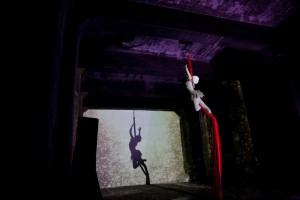 Photo:Hiroshi Hatori
(c/o Okura Snowshed)