Gym(Theatre) 2F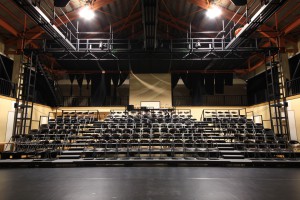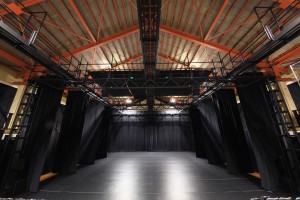 The gymnasium space on level 2 has been turned into a theatre, equipped with sound equipment and lighting xtures. Seating is movable and can be arranged exibly.
Facilities: sound and lighting equipment, projector, movable seating (maximum capacity of 176 pipe chairs), and linoleum foor finish.
Residence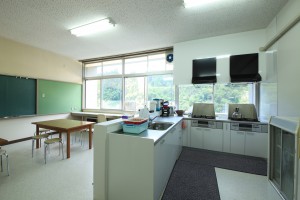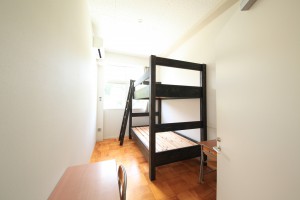 ・Residence(1F、2F)
Residential space is located on both level 1 and 2 and can accommodate as many as 32 people. Each room is equipped with two bunk beds. There is a kitchen and shower room with washing machines and dryers.
Facilities: Beds for 32 people. 10 rooms for two people (each room with two bunk beds) and 3 rooms for four people (each room with two sets of two bunk beds). Kitchen, Shower room (four shower booths for each gender).
・Workshop and multipurpose room(1F、3F)
There are workshop on the level 1 for making stage settings and props and multipurpose room on the level 3.
Facilities: Workshop (tools, sewing machine, etc) / Multipurpose room with a grand piano (not for moving)
⇒Conditions of use

◆PDF file
>Gymnasium space plan
>List of equipment
>List of lighting fixtures
>List of stage equipment
>Price list
>Kamigo Clover Theatre overall plan
Restaurant 1F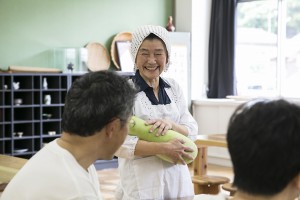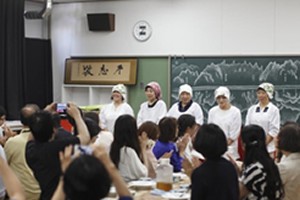 Photo:Ayumi Yanagi/Keiichi Murakami

A restaurant following the principle of "grow local eat local" cooked by local women. EAT & ART TARO, one of the participating artists in ETAT2015, directed and presented a unique theatrical restaurant during the festival.
※Guests can enjoy breakfast and dinner prepared by local women.
Pre-arrangement required.
Artwork *Permanent collections
・"Kamigo Clove Theatre logo on the signbord" designed by Katsumi Asaba.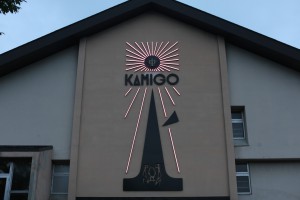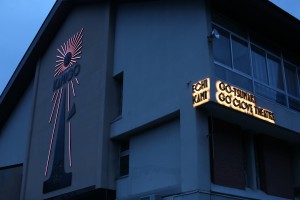 Photo:Gentaro Ishizuka
The ancient oracle bone script for "Go" of "Kamigo" shows two people facing one another over food which resonates with the aims of the Theatre.
The neon sign outside glows at night, giving the closed school building a luminous beacon.
・"Shell of time" by Tatsushi Takizawa.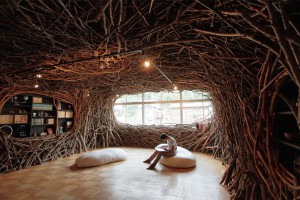 Photo : Gentaro Ishizuka(right)
A school library surrounded by trees has collections of school albums and books displayed in between trees.
・Tsuneyuki Toyoda (renovation design)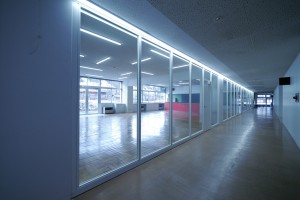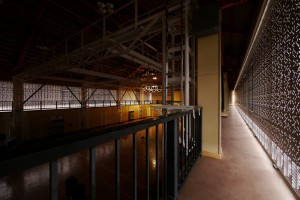 Former Kamigo Junior High School was renovated to a platform for performing arts with simple but flexible and sustainable design.