Temporary theater (gymnasium)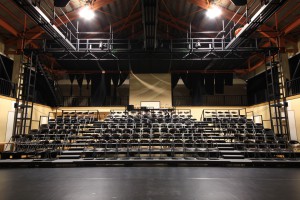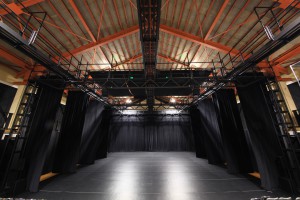 The gymnasium can be used as a temporary theater. It is equipped with sound and lighting equipment, and the seating is movable, allowing for flexible stage configurations.
Equipment] Sound and lighting equipment, projector, movable seating (176 pipe chairs), linoleum, etc.
>Gymnasium space plan(PDF)
>List of equipment(PDF)
>List of lighting fixtures(PDF)
>List of stage equipment(PDF)
※Japanese
Accommodations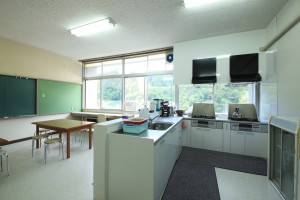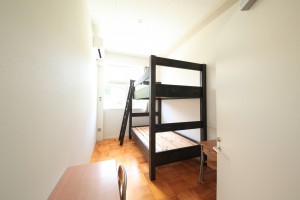 A total of 32 people can be accommodated. All rooms are air-conditioned and overlook the Shinano River. Self-catering kitchens are available for use, which is a great feature for training camps.
Facilities】Self-cooking room, shower room, washing machine, dryer, etc.
Meal
© Photo by Yanagi Ayumi
Kamigo Clove Theatre offers a home-cooked meal prepared by local mothers who are also working as farmers. The mothers put their heart and soul into preparing delicious meals from vegetables they have grown themselves. If you are staying at the hotel and would like to reserve a meal, please make a reservation at the same time as your lodging application.
In addition, "Kamigo Clove Theatre Restaurant," where local women serve dishes in a theatrical style, will be open for a limited time.